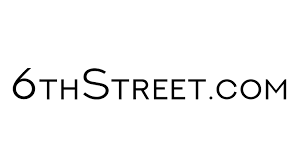 YOUR BUSINESS, YOUR SUCCESS
At DCMnetwork we believe in the three T's of success in performance-marketing – trust, transparency, and technology. Our partnerships with the top advertisers and publishers from UAE, Saudi Arabia, Bahrain, Jordan, Egypt, Kuwait, Oman, and Pakistan, reflects our command over this dynamic field.
Join our pay-for-performance programs and experience a better network.
BRAND CONNECT
We are trusted by the top advertisers in the MENA region to manage and distribute their content effectively. We run exclusive affiliate programs for the most sought-after brands in the world.
RELIABLE DATA
Our partners rely and trust us on the accuracy of our data, we offer real- time analytical tracking and critical actionable insights.
CONTEMPORARY SOLUTIONS
Our performance marketing model makes working with us transparent & simple! We engage with tools that maximize efficiency in reporting & analysis.
24/7 Support
Our dedicated account managers will always be available to assist you and your queries! Feel free to get in touch at any time via phone, chat & email.
We keep up with the times
As we enter a new decade, we are thoroughly aware on how marketing will evolve. We are geared up and know exactly the vision we have for ourselves and our affiliates.
We offer more than just a partnership
When you sign up with us, you get to go on campaigns with us. We write blog posts, and stories and press releases for your brands and have them consumed by readers across MENA.
Affiliate FAQs
How can I join an affiliate marketing program?
For becoming a DCMnetwork publisher, all you need to do is fill out the online registration form at Signup.
As soon as your application has been submitted, DCMnetwork will need to manually approve it, a process that could take up to 3 working days. You will be notified via email when your application has been approved (or declined). Once approved, you can promote any of our advertisers using our unique links on your site.
Who are Affiliates?
Affiliates can be individual bloggers, publishers, and influencers as well as companies.
Examples include:
Content/blogging sites
Coupon sites
Deal sites
Loyalty/reward sites
Influencer networks
I am new to affiliate marketing. Do you have guides/tutorials to where I can learn more?
You may check the guides on this link: Affiliate-FAQs
Do Affiliates need a certification to be an affiliate?
There is no certification needed. However, we do recommend that you learn as much as possible about what it means to be an affiliate. Fortunately, there is a lot of information out there to help educate new affiliates, including podcasts, blogs, webinars, research reports and much more.
Do I need to be a registered company with the UAE Authorities to work with you?
No, you don't! Affiliates can be anyone, even someone using social media can be an affiliate. All you have to do is promote the offers of our advertisers and earn commission on it.
Do Affiliate need to have an established website to get started?
Not necessarily, we don't require affiliates to use a website in promoting. However, having an established blog/website with a good network of readers/visitors is a plus.
When can I get my first payment?
After you start promoting the brands, here are the steps involved to receive the payment:
You promote the brand using user unique links/codes.
The customer makes a purchase using your link/code.
The conversion gets tracked and is reflected on the portal (as "pending").
The monthly conversions are validated by the advertiser. This can take from 5 to 45 days after a calendar month depending on the advertiser and the industry. Ex: travel brands take a lot longer to validate as compared to food delivery. The valid sales now reflect as "approved" in the portal. The invalid/canceled/returned sales disappear from the portal.
The advertiser is invoiced for valid sales.
Advertiser makes the payment.
Partner invoice is created.
Partner is paid on the Payment Cycle if their Account Balance meets the Minimum Payment Threshold and the partner Account Info is already updated.
Advertiser FAQs
What Advertisers do you accept?
As of the moment, DCMnetwork only works with MENA based e-commerce websites with checkout pages or shopping carts that have been live and fully functioning for at least 3 months.
How do I enroll my company for affiliate marketing as an advertiser?
All you need to do is sign up through this link: Advertiser Sign Up
Our latest campaign
CONFLUENCER
Welcome to the ultimate platform where influencers meet their right brands.
Are you an influencer? Are you looking for the right brand to promote?
Sign up here and get access to thousands of local and international brands.
Here's what you are going to get:
1.      Free products to review
2.      Brand association
3.      Our coupon codes
4.      A personalized code of your name to sell the product you truly believe in
5.      An exclusive blog interview for our sites
6.      Google ranking of your brand name
Are you a brand who wants your products out there?
Sign up here and connect with our top influencers.
Here's what you are going to get:
1.      Advertisement of your products
2.      Influencer association
3.      Brand following on Social Media
4.      An exclusive review on our blog for the products you promote
5.      Google ranking for your brand