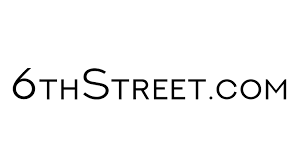 YOUR BUSINESS, YOUR SUCCESS
At DCMnetwork we believe in the three T's of success in performance-marketing – trust, transparency, and technology. Our partnerships with the top advertisers and publishers from UAE, Saudi Arabia, Bahrain, Jordan, Egypt, Kuwait, Oman, and Pakistan, reflects our command over this dynamic field.
Join our pay-for-performance programs and experience a better network.
BRAND CONNECT
We are trusted by the top advertisers in the MENA region to manage and distribute their content effectively. We run exclusive affiliate programs for the most sought after brands in the world.
RELIABLE DATA
Our partners rely and trust us on the accuracy of our data, we offer real- time analytical tracking and critical actionable insights.
CONTEMPORARY SOLUTIONS
Our performance marketing model makes working with us transparent & simple! We engage with tools that maximize efficiency in reporting & analysis.
24/7 Support
Our dedicated account managers will always be available to assist you and your queries!
Feel free to get in touch at any time via phone, chat & email.
Affiliate FAQs
I want to join an affiliate marketing program?
For becoming a DCMnetwork publisher, all you need to do is fill out the online registration form at Signup.
As soon as your application has been submitted, DCMnetwork will need to manually approve it, a process that could take up to 3 working days. You will be notified via email when your application has been approved (or declined). Once approved, you can promote any of our advertisers using our unique links on your site.
Who are Affiliates?
Affiliates can be individual bloggers, publishers, and influencers as well as companies. Examples include:
Content/blogging sites
Coupon sites
Deal sites
Loyalty/reward sites
Influencer networks
I am new to affiliate marketing. Do you have guides/tutorials to where I can learn more?
You may check the guides on this link: Affiliate-FAQs
Advertiser FAQs
What Advertisers do you accept?
As of the moment, DCMnetwork only works with MENA based e-commerce websites with checkout pages or shopping carts that have been live and fully functioning for at least 3 months.
How do I enroll my company for affiliate marketing as an advertiser?
All you need to do is sign up through this link: Advertiser Sign Up